Group Rates and Information
Group camping is available for 7 rigs or more at discounted group rates from September to June and excludes holiday weekends. To book a group reservation, the Wagon Master or Group Leader should call our Group Coordinator at (619) 422-0111.
Group Rates 2018
Flat Rate Sunday-Thursday $50/per night
Flat Rate Friday-Saturday $55/per night
At the time of reservation, we will require a $10 per site deposit. The final payment is due the day of campout. Deposits are 50% refundable if cancelled more than 30 days before the campout. No refund if cancelled less than 30 days.
CLUBROOMS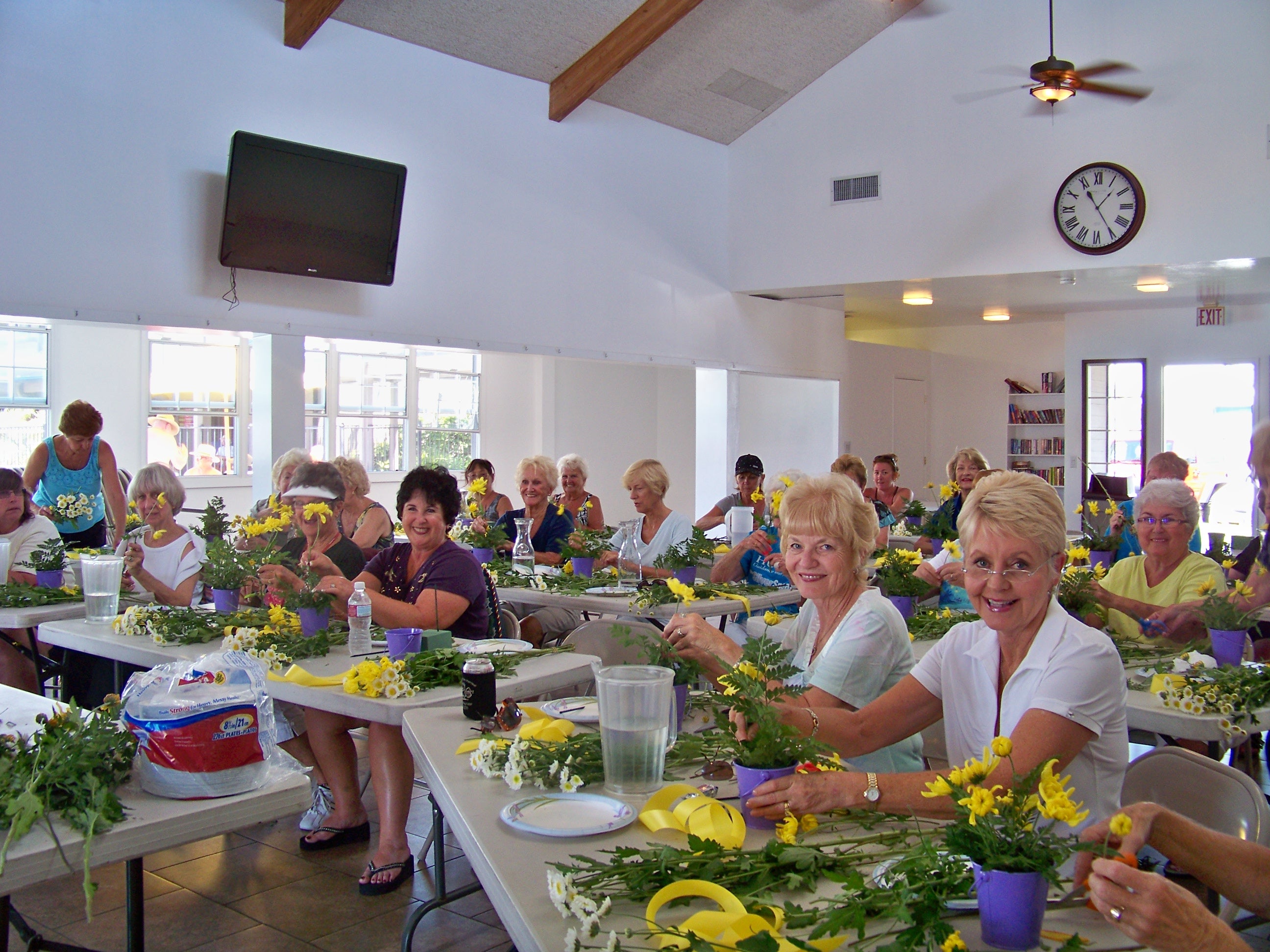 Clubroom facilities are available for Groups of 16 rigs or more. Our Large Clubroom seats 126 guests and has a full kitchen (refrigerator, stove, microwave, sink and lots of counter space) where many cooks can help. We provide a minimal amount of cook wear for the Group's use. This room comes with tables and chairs, a large-screen TV with cable access, and a large mounted Bingo board for activities.
Our Small Clubroom has a smaller, but fully functional kitchen with refrigerator, stove, microwave, sink, etc., and can comfortably seat up to 42 people for dinner. This room comes with tables and chairs, as well as a small, flat-screen TV with cable access.
Our Upstairs Clubroom has a meeting area that can comfortably seat 30 people for dinners, a full kitchen (refrigerator, stove, microwave, sink) and a private restroom.
Clubrooms must be reserved and a cleaning deposit is required: Large Clubroom $200, Small Clubroom $100, Upstairs Clubroom $50. Clubroom deposits are due 30 days prior to the campout.
We also have Clubroom tents in strategic areas of the park. Use of the tents is on a reservation basis, but there is no deposit for their use.
GROUP MEMBERS DISCOUNT THE DAY BEFORE & DAY AFTER
Your group members will receive the group rate the day before and the day after the campout with reservations made in advance. For groups of 25 rigs or more, the Wagonmaster will receive a FREE SITE for the campout.